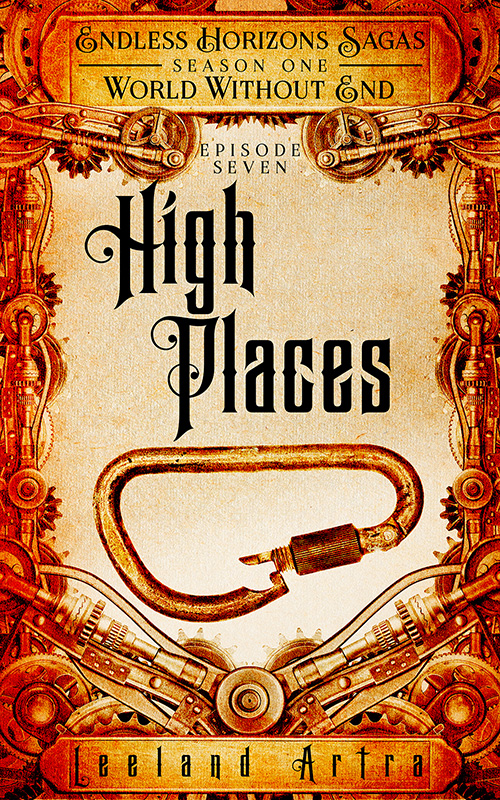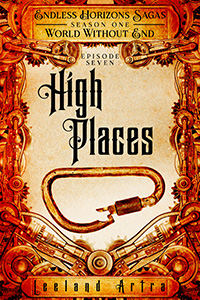 In my latest episode of World Without End, in the Endless Horizons Sagas, the story shifts as a mysterious miracle by the Star Empresses save Imperial Astrologer Optimus, Duchess Janali Jedalor when she falls to high altitude sickness. Although her second-hand man, merchant marine navigator Lieutenant Metallo is there to help, the miracle is instigated by Holy Father Balius. The miracle shocks Balius, making him question his superior's belief that Janali is consumed by the evil forces of the void. Even with the miracle, Janali and Metallo have to overcome the mountain, altitude, and doubts in their abilities to build the high altitude observation station to conduct Janali's experiments. Janali knows if she fails, everyone around her will be killed as heretics by the church, and that is pushing her to work harder than she thought possible.
The station must be built before winter makes it impossible, otherwise they'll lose a year waiting for the proper seasons and weather. Janali must get the observation station in place and return to Crelna to finish building the equipment needed to conduct her outrageous experiment before the seasons will make it impossible. She must dig deep to overcome the physical challenges and pray that her constitution can adapt to the high altitudes. Metallo proves his salt in taking over while Janali must wait to acclimate to the altitude. Although, Janali observes that Metallo still needs more practice with his new prosthetic arm, which is annoying Metallo more than anything else.
All the episodes of World Without End are free downloads. Here is a list of links:
After you've read High Places please come back and post a comment. I'd love to hear your thoughts.