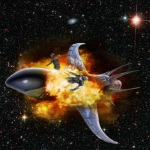 I'm happy to announce that I'm working on "Infiltration" Book One of the Duianna Chronicles. Infiltration begins a series of hard sci-fi space marine books almost totally from the view point of Rolly Duke Bensure (aka Duke.) The series will eventually end with the novel that transitions Admiral Bensure into Supreme Commander Duke. Is that a prequel or a set of novels? Continue Reading...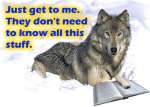 Many astute readers and reviewers have clued in on the fact that the "ancient imperial command language" in The Golden Threads Trilogy is Latin. In the third book, becomes blindingly obvious to every reader. A few folks have praised the use of Latin as ingenious, while others have a less friendly opinion. A fan emailed me and inspired me to answer the question "Why Latin?" in detail. You might be surprised by my answer. Continue Reading...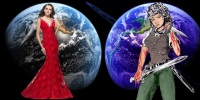 Do parallel worlds or universes actually exist? In Thread Skein you discover I'm in the subquantum strings Many-Worlds camp. Parallel worlds is a common Fantasy and Sci-Fi theme. But, is it real or just pure fantasy? I leave that to you. Still here is a brief summery of the ideas and a peak inside of Thread Skein where I join the host of other authors that write parallel world fiction. Continue Reading...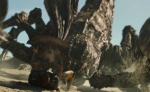 What is the Elracian mystery? This is a central element to the Golden Threads Trilogy, and in fact, answering this question helps to resolve many of the plot threads. Many powerful entities have tried for over five thousand years to suppress the knowledge. But, there are numerous hints about this mystery throughout the first two books. Continue Reading...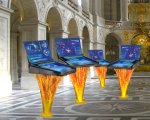 Fan Fun is ... well FUN! In making progress in Thread Skein I ran into a problem. I had never named a particular technology. My brain was stuck in a loop so I called for help from my readers. Sure enough a lot of great ideas came rolling in, sadly only one can make the cut. If you want to find out what technology this was about, how it is used in the book, and more importantly who came up with the winning name... Continue Reading...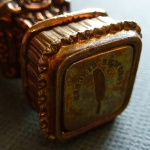 Throughout the Golden Thread Books, there are references to the paramilitary organization called the Nhia-Samri. What they actually are varies wildly depending on who you are dealing with. The Duianna Alliance Assembly commissioned this brief to be written by Countess Electra Neyon just after hostilities broke out in 15723. Continue Reading...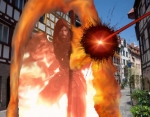 One of the more interesting elements to deal with in the world of Niya-Yur is the mix of magic and technology. There are many moments in the books where readers wonder, "why didn't they just use <insert thing>?" The answer is because reality is complex and those that live in it plan, think, and act according to what they know. Continue Reading...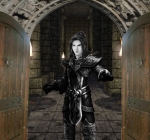 I put the calculations on army sizes into play. It was pretty difficult to kill off so many people. It is war, and that is not pretty, very rarely is it heroic. The events are starting to spin faster and faster starting to pull the characters together to the climax. Here is a really fun scene snippet from the most current finished chapter, let me know what you think. Continue Reading...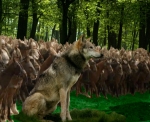 In Thread Skein, I'm tossing around casualty numbers like candy. Being me, I stopped to make sure it made sense. In building Niya-Yur, I estimated the world population at roughly just under one billion for all the continents and races. Using real army statistics I worked backwards from Dagger numbers to population totals to be sure I wasn't far off. Continue Reading...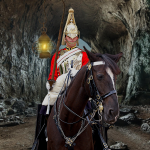 Things are progressing steadily. Even though the current chapter is 8,000+ words it was still hard to find a real non-spoiler slice to share. Here is a rather interesting scene from this chapter which I am sure a large number of fans of Ticca and Lebuin getting together will enjoy. Note I'm not committing one way or the other on this subject. Still it is a fun moment for them. Continue Reading...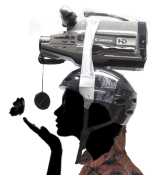 The characters set the tone of any book. The character line up for The Golden Threads Trilogy are a pretty interesting crew, one has to wonder how so many lives could even meet, let alone working together. I've assembled many of the character descriptions, summarized size of each role, explain some of the POV, and even provide pronunciation audio clips. Continue Reading...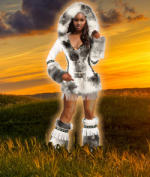 Rhonia is a continent, a chain of islands, an empire, and the source of some tasty if annoying herbs. Here is the latest sneak peek into book three Thread Skein, in a scene where Illa is left on her own in-between. This sneak peek comes with a map and some background info as a bonus! Continue Reading...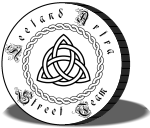 I recently ran into an idea of a "Street Team". After researching it, it really sounds like a lot of fun. The Street Team is the advanced descendant or maybe gene-spliced engineered creature formed from a fan club, an advisory council, and a marketing group. In other words, a really cool thing for fans and authors.
Continue Reading...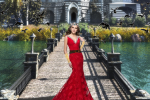 How about another update? After a week of being so sick I couldn't even think to dream, I'm back on the work bandwagon. Managed to add just over 5,000 new words the 3rd book. I've also have lots of great stuff rolling down the hill. Here is a sneak peek at the latest new scene for book three, Thread Skein Continue Reading...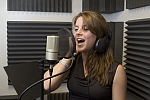 I'm happy to announce Thread Slivers the audiobook is "done." I thought you might enjoy seeing many of the audio production details. Oh and I'm giving away 10 free audiobooks. Continue Reading...
---
All content of this site Copyright © 2012 Leeland Artra, all rights reserved