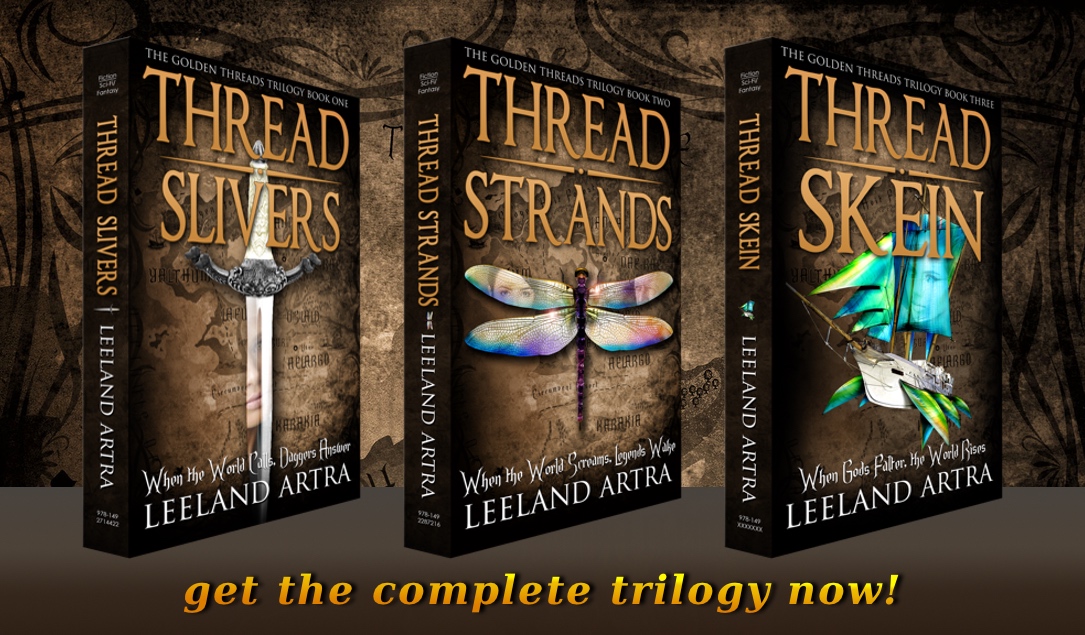 She desires fame. He wants freedom. Their destiny: protect the world from devastation…
A 5,000-year conflict. Reality is under attack. A mercenary and a wizard are the world's only chance for survival…
3 books. 1,200+ pages of epic fantasy. Over 100 five-star Amazon reviews!
The Golden Threads Trilogy is an epic fantasy/speculative sci-fi series set in a distant future. If you like heroic characters in a world that mixes hard sci-fi and the paranormal, then you'll love this heart-pounding modern and medieval series.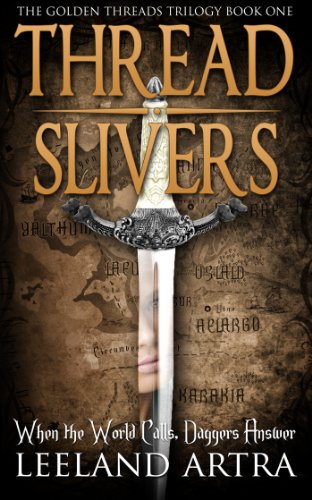 She craves fame. He wants freedom. When their worlds crumble, even survival may not be an option. The world is driven by wizards, gods, and an imperial space marine 20,000 years into our future. Fame-hungry female mercenary Ticca is willing to skirt the edges of her warrior's code if it brings her t...
More info →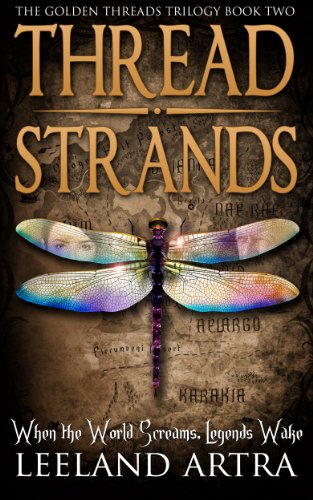 A 5,000-year conflict. Reality is under attack. A mercenary and a wizard are the world's only chance for survival…20,000 years into our future, Ticca, a young female mercenary, and Lebuin, a new wizard, are in way over their heads. While they've escaped a series of deadly traps, the unlikely pair ...
More info →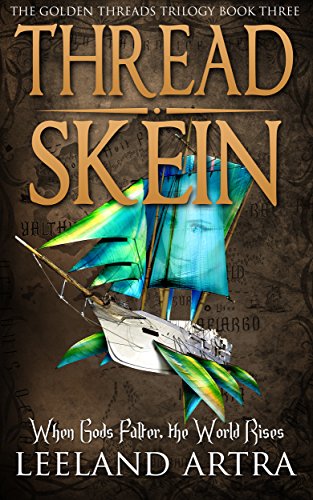 When war rages on, the only hope for peace is the ultimate sacrifice…Set 20,000 years into our future, female mercenary Ticca is becoming the leader she was born to be. The powerful wizard Lebuin has overcome many of his fears along the way. Both of their paths remain unclear as they team with an ...
More info →