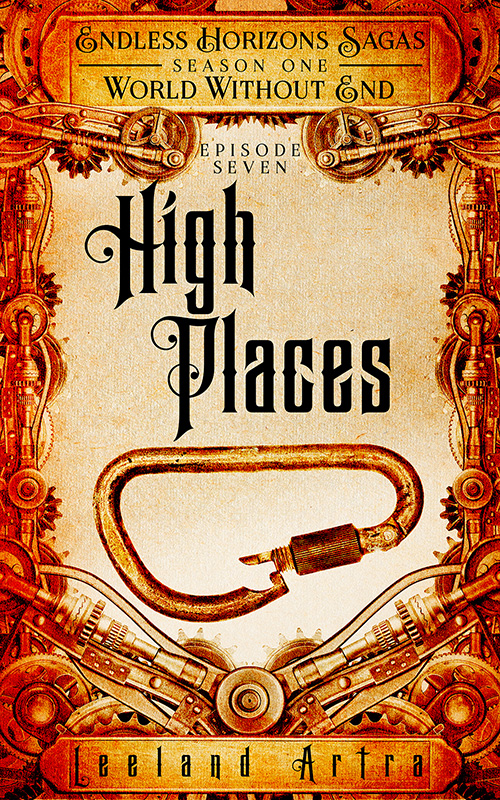 The Endless Horizons Sagas, season 1 World Without End, episode 7 High Places, early draft is available for download. In this episode Lady Janali struggles with high altitude climbing and unexpected miracles from the Star Empresses as she prepares to conduct the largest experiment in history. The church's watch dog, Balius, is caught unprepared for...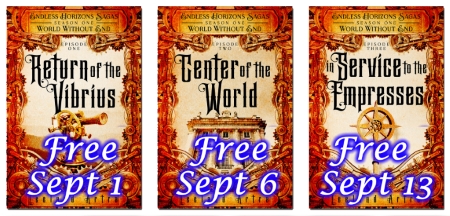 In Service to the Empresses in the Endless Horizons Sagas is now available as a free download. But first you might like some more details. The imperial crown's government and the Holy Church of the Star Empresses co-rule life in the Ventali Empire. From a high viewpoint looking down over the landscape of the Ventali society, it breaks down along some simple terms of men and women, church and state, and nobles and commoners.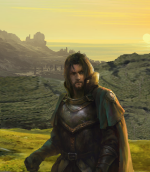 Behind
Thread Slivers
and
Thread Strands,
there is a complete history. With 15,000 years of history, there's been time for heroes and legends unique to Niya-Yur to form. One of the fabulous legends of Niya-Yur is Damega's flying ship the
Emerald Heart
. Was it real? Ticca seems to believe in it, and there is plenty of evidence, like the steel loop anchoring platform that is the fourth story of the Blue Dolphin Tavern. Where did Damega get this ship? Has there only been the one, or were there ever more than one? The combined legends around the
Emerald Heart
are too much to explain in a simple short story. Instead of telling the legend, I thought it would be more fun to explore it from the viewpoint of some of the people of Niya-Yur, in a mini-series.
Here is part one of a mini-series to introduce you to the origins of the Emerald Heart, Damega's legendary flying ship.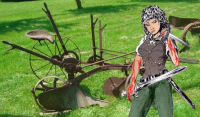 In Thread Slivers Ticca is a strong young woman, highly trained in combat and tactics. She didn't start off like that. In fact, she was born a farmer's daughter in Rhini Wood far away from the dangers and excitements of the great cities. Come have a peak into Ticca's childhood and revisit one of Ticca's days before she started training as a Dagger.
("The Best Day. Until Tomorrow." A Ticca of Rhini Wood short story, 1725 words)