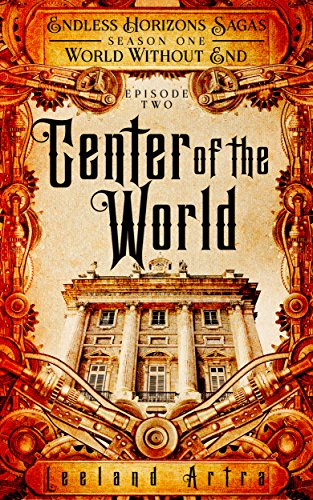 Hero or Heathen? Janali must travel to the center of the world to fight for her crew against the church's charges of heresy. Did her ship travel beyond the edge of the world? The answer is more important than anyone knows.
About the Book
Hero or Heathen?
Janali's scientific advances created a ship that survived a storm that would sink any other vessel. On its amazing return to Vental the church arrested the navigator, Lieutenant Metallo, to silence his claims the ship went beyond the edge of the world. Janali refuses to allow someone she was responsible for to be killed for doing nothing wrong. Janali also knows, this is a fight for the right of science to make new discoveries without fear of persecution by the church. She must find a way to defend her navigator, and the facts, against the church's dogma. To win this fight she must go where women are not allowed and breach the walls of the Holy City of Nacitas, the very hub of the world and church.
If you like steampunk with elements of fantasy, speculative science-fiction, and thrilling tales, then you'll love the fantastic serial adventures of the Endless Horizons Sagas, written in true homage to the pulp science-fiction classics. This episode is part of the monthly serial novellas that fold together into a larger epic adventure. A new adventure is released monthly.
What Others are Saying about the Endless Horizons Sagas
"Impossible Paradise is his second series and is off to a great start. Strong characters, a nicely textured world, good development of the coming conflict, and it is only the prologue. And with Leeland there is always a twist you don't see coming." – R. Greco on April 6, 2016
"There is plenty of action and a good start on the development of characters that I expect to see more of. It is an excellent lead-in to what I expect will be a great series!" – catselan on April 11, 2016
Preorder release price will go up to $2.99 seven days after release. Order your copy today at the special limited time launch price of only $0.99 to see for yourself what everyone is raving about! Don't forget to get the prior episodes.
Other Books in "Endless Horizons Sagas"